---
About Us 
---
CasaNoste apartments is a family business that offers its visitors friendly hospitality combined with great comfort. Offers Air-Conditioned apartments with free Wi-Fi and LCD TV. From their private balconies all rooms have panoramic views of the dreamy sunset, the island of Corfu and the peninsula of Ksamil. The discreet luxury of the garden will appeal to all who appreciate natural beauty.

And as you approach CasaNoste by road you will become aware of the peace and quiet which pervade the place. The town of Sarande is less than 3,5km. away, and the boat crossing to Corfu takes only 1 hour & 20  minutes. Just 10 km. away is the important ancient city of Butrint (Vouthroto), now a Unesco heritage site . You can admire views from the Lekursi Castle on top of the mountain in Sarandë, or visit the 7 historic churches nearby.
---
Apartments & Studio apartments
---
1 bedroom / 4 persons / kitchen-living area (kitchen full equipped  / 1 bathroom / TV / free WiFi & parking / private balcony with sitting area / sea view , Corfu island and sunset
---
2 bedrooms / up to 5 persons / kitchen-living area (kitchen full equipped ) / 1 bathroom / TV / free WiFi & parking / private balcony / sea view , Corfu Island and breathtaking sunset
---
Property Facilities & Guest Services
---
Outdoor Siting Area 
Private parking is available out of charge 
Car rental
Bike & Bicycle rental 
Tour & Excursions
Air conditioning apartments
Free Wi-fi is available 
Laundry Services  
Family apartments
Non-smoking apartments
24-Hour doctor on call
Snorkelling &  Diving Services 
Guided Hikes 
---
---
360ᵒ – FULL VIEW
---
---
---
---
---
Reserve an Apartment or Studio apartment for all Summer Season !
---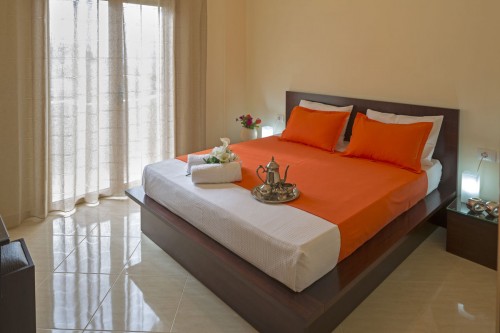 Would you like to get more information about us or do you have a question about CasaNoste  apartments? Please just drop us a line via the contact form below or give us a call.
---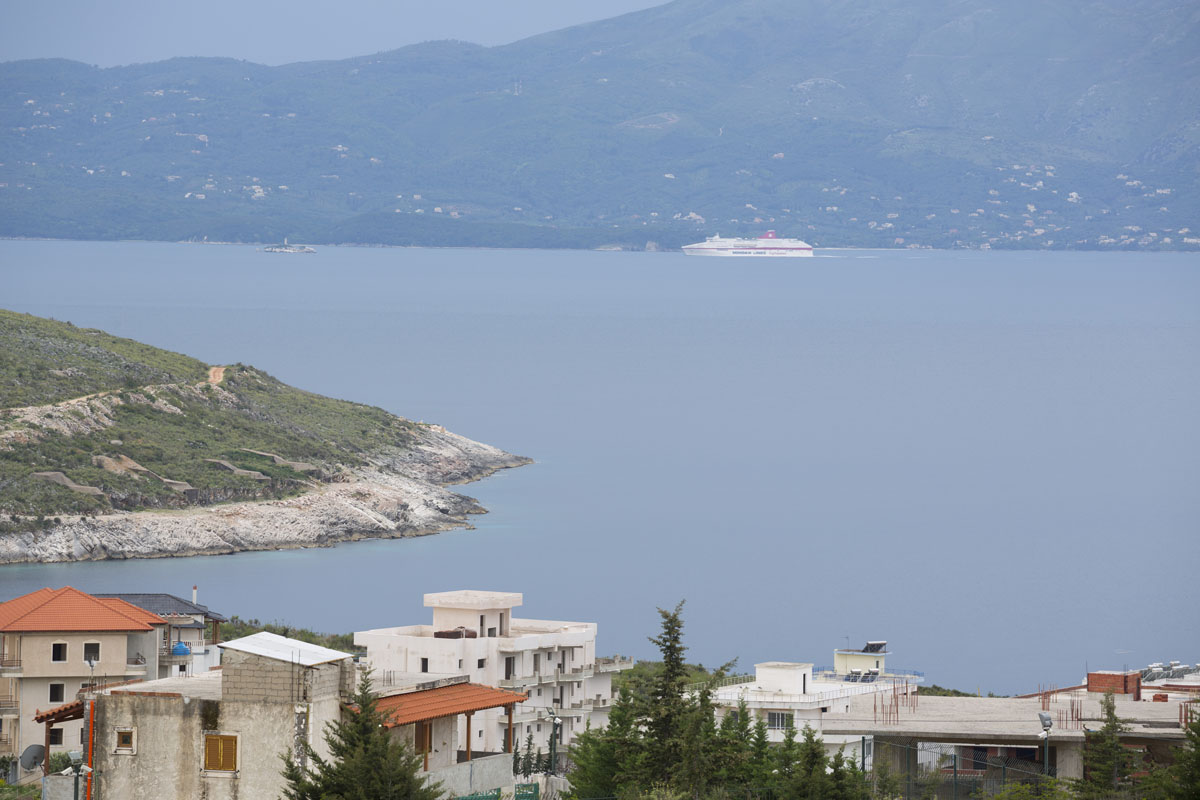 3rd Km Sarande – Butrint, Lagja 1, 9703 Sarandë, Albania
T:+30 6982513955 & +355 694287465
E: apartmentscasanoste@gmail

---
---
LOCATION
---
---
Good to know
---
Distance from Saranda centre is just 3,5km  ( time approx 10 minutes ) away from apartments. 
On the main road guests can find the bus stop for Ksamil , Butrint and Saranda town . There is even the possibility to hire a taxi for your transport.
Distance 
3,5km from Saranda town and Port
near  to 1 hour & 20 minutes  from Corfu port 
66km from Igumenitsa 
Syri i kalter ( the Blue eye ) 25

minutes

away by driving 
Gjirokaster ( Unesco city ) 55km 
Ksamil 7km from CasaNoste  apartments
Butrint ( archeological site and Unesco world Heritage site ) just out site of Ksamil
Lekursi Castle 8 km
---
Journey from Ioannis Kapodistrias Airport ( CFU )
---
From or to Corfu Airport, you can take a taxi or take the much cheaper option of the local bus. Local blue busses no. 5 and no. 6 both run between the city center, port and airport within roughly 10 minutes and cost only a couple of euro.There is a bus that can take you into the town, but it is also an easy walk with signs directing you where to go.
The fast ferry takes roughly 30-45 minutes, while the slower car ferry takes about 1.5 hours (also be sure to remember Corfu is 1 hour ahead of Albania).
The port in Saranda is right in the center of town, there are plenty of taxis waiting outside if you should need one. Street signs in Saranda can be a bit confusing and the tourist office is on the other side of the bay, so make sure you have a map and directions to your destination.